2023.11.01
【Walking Maps】Kawashiri Walking Town Map released.
We have produced a walking map of the Kawashiri area, "Kawashiri Strolling Town Map," which is distributed at the city's tourist information centers and various locations in the Kawashiri area.
<Kawashiri  Walking Town Map (on paper)>   Click here for PDF version (Kumamoto City HP)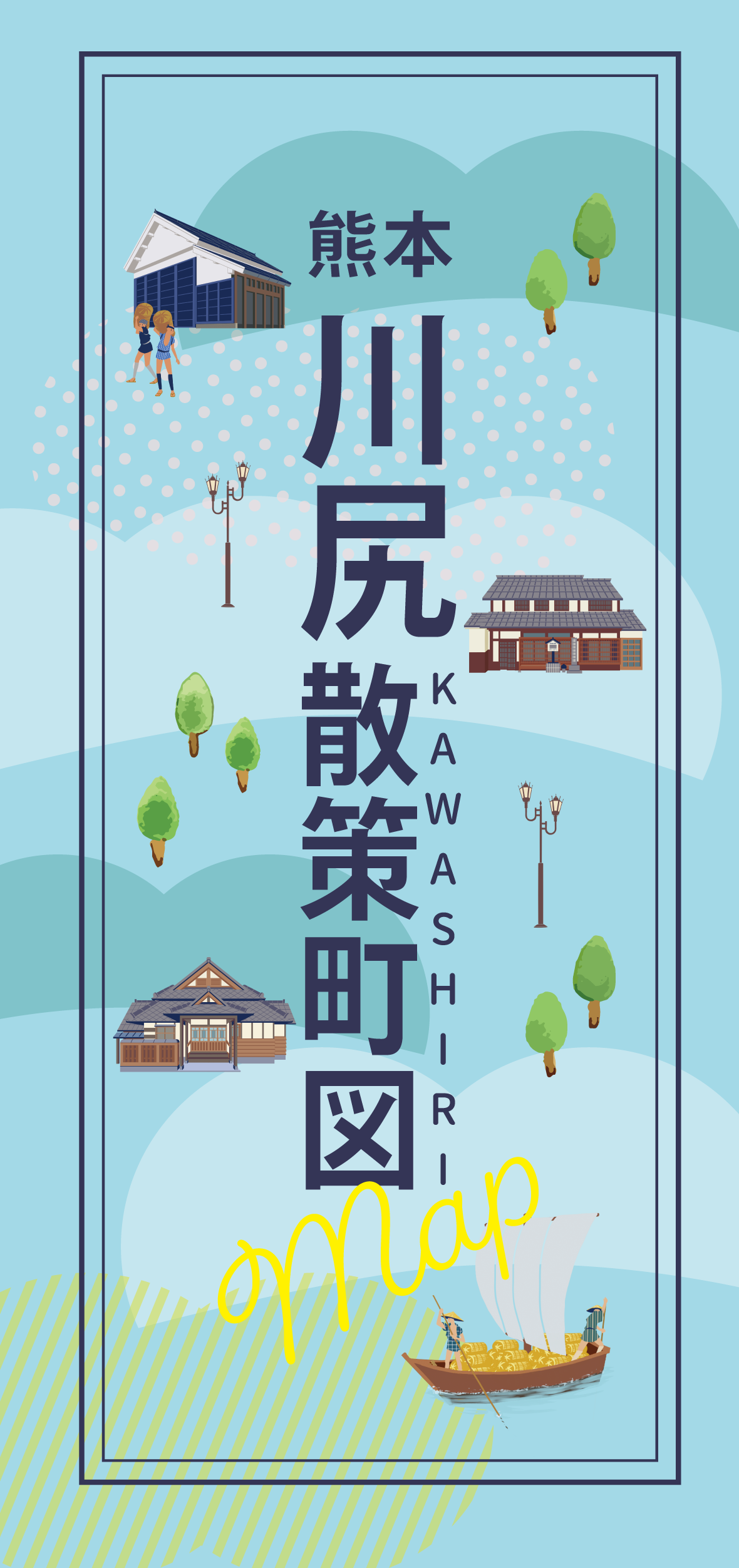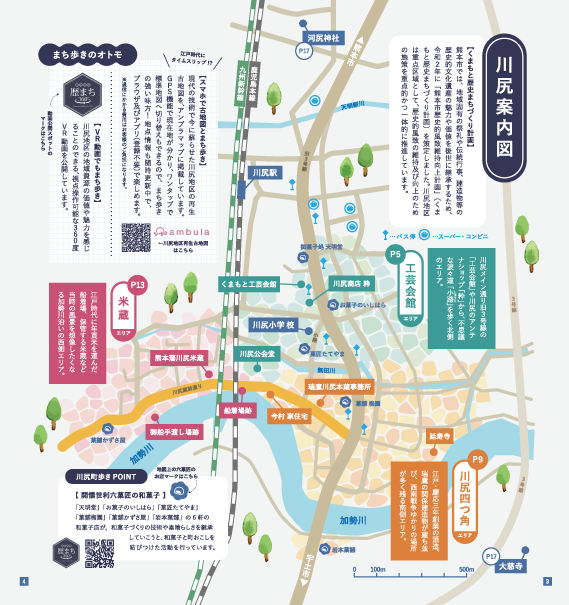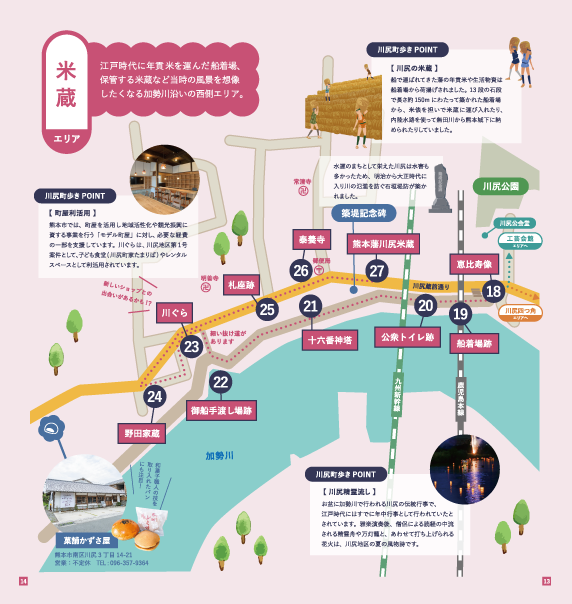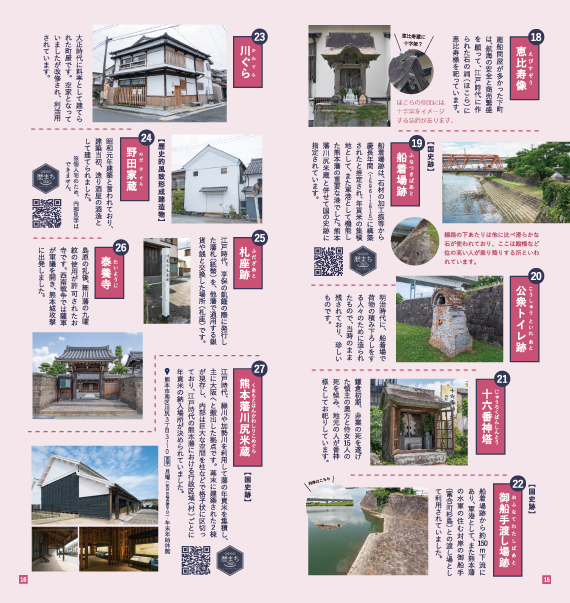 <Kawashiri Walking Town Map (Web version)>  Click here.
Based on the Kawashiri pictorial map of Tempo 3 and various historical documents, we produced a reproduced old map with adjusted latitude, longitude, and text, and posted the illustrated map on ambulamap, which can be viewed on smartphones and PCs.
The GPS function allows you to know your current location and switch between standard maps, making it a strong ally for walking around town.
In addition, we are constantly updating the map with new information that could not be included in the paper map.
Free of charge! You can enjoy it with a browser or an application (no registration required). Communication costs are to be borne by the customer.